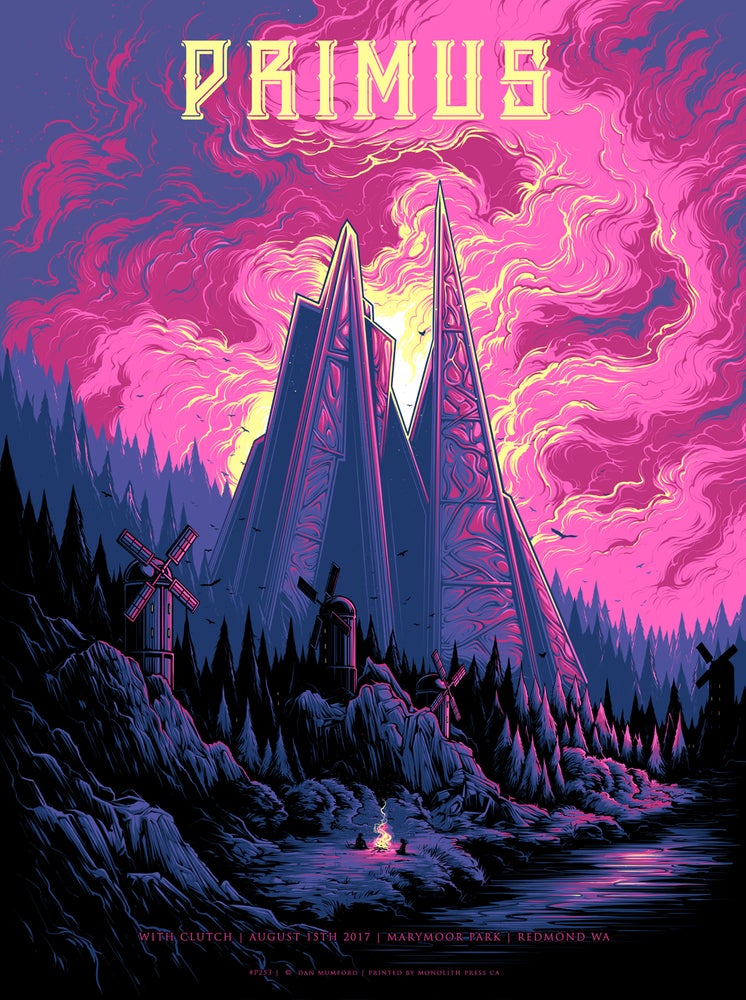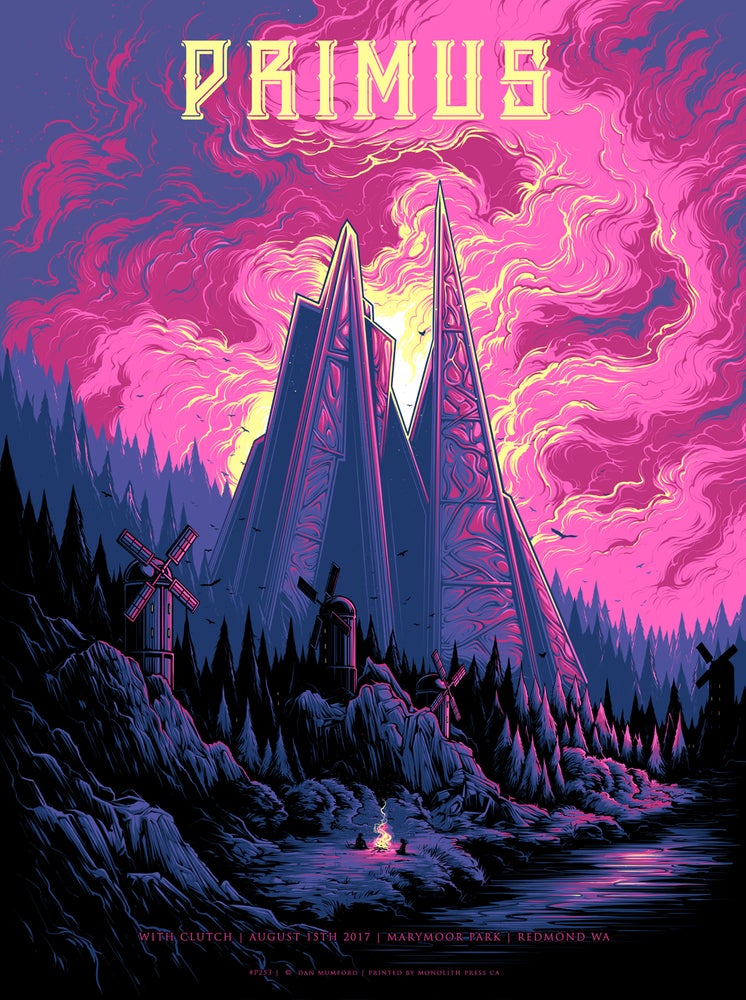 Primus - Marymoor Park
£45.00
Screenprint for Primus and their show in Redmond WA at Marymoor 18"x24" 6 colour screenprint, limited amount available from an initial edition of 300.
All prints are signed, embossed and numbered.
Please allow up to 2 weeks for delivery in UK, and up to 5 weeks for USA and internationally.
Please note: Adding an item to cart doesn't guarantee purchase. You must complete the full checkout process before an item is yours.